European bison conservation program
Species name: EUROPEAN BISON Scientific name: Bison bonasus Country: Poland Strona projektu: www.smz.waw.pl This currently, the largest mammal in Europe has come close to extinction. In 1919, the last individual disappeared from the Białowieża Primeval Forest. The species survived only because several dozen bison survived in zoos and game parks. In order to save
Description
Species name: EUROPEAN BISON
Scientific name: Bison bonasus
Country: Poland
Strona projektu: www.smz.waw.pl
This currently, the largest mammal in Europe has come close to extinction. In 1919, the last individual disappeared from the Białowieża Primeval Forest. The species survived only because several dozen bison survived in zoos and game parks.
In order to save the bison, the International Society for the Protection of the European Bison was established in 1923, the aim of which was to create a pedigree book. The world's first pedigree book for a wild animal species is the prototype for all such books for endangered species of animals. Breeding is carried out on the basis of pedigrees in order to maintain the highest possible genetic variability of the species. All the wisents living in the world, and there are over 6,000 of them today (almost 2,000 in Poland), came from only twelve ancestors! The European bison is a species under strict protection in Poland.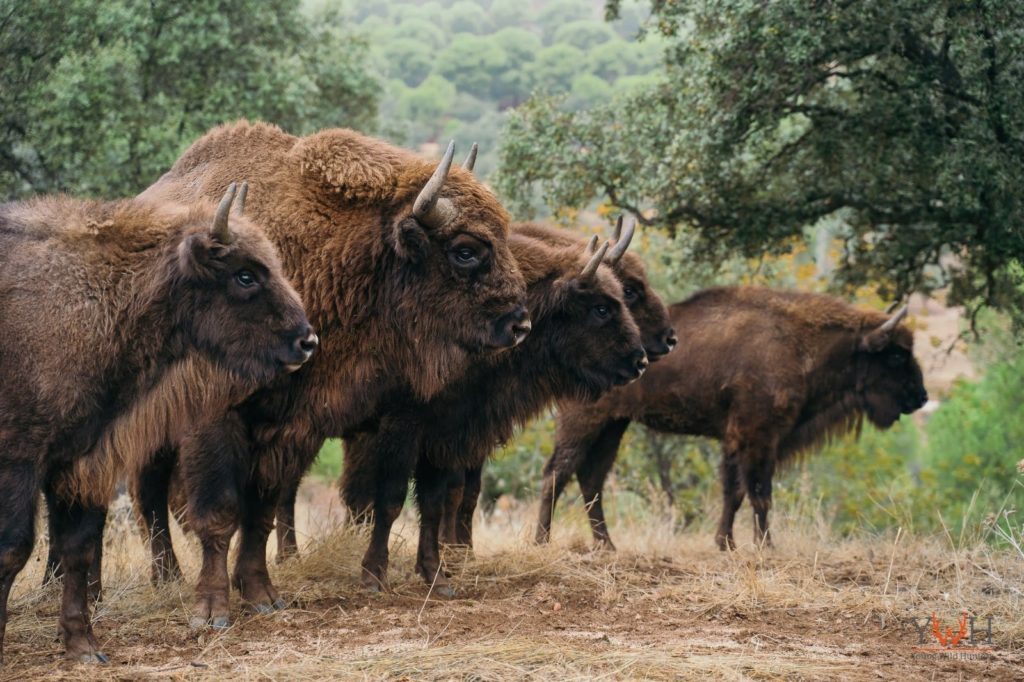 What we do
We support the European Bison Friends Society, which conducts numerous research studies on the wisent population in Poland and around the world, as well as reintroduction projects in Europe.